Although we have access to heaps of research, there is not a study for every little thing we may want to put into practice. If we only implemented already known science into everything we do, we would never come up with anything new. It would limit our creativity and therefore limit the possibility of great discovery. My point is that no matter what science says, things don't always go as planned when applying it to actual people. Even if its executed perfectly according to the fact finding fieldwork.
I'm a huge believer of good science. If you're a health professional and you're not keeping up with the latest information that affects your field of work, you are doing a huge disservice to your clients, yourself, and everyone else around you. However, a lot of things we "put to the test" aren't practical, aren't repeated, and are flawed for some reason or another. They also would have never been studied in the first place had we not thought of it without science first.
This is why sometimes we need to think outside of the "research box" and use a strategy that "studies" might not support to get the results we want. That includes using anecdotal evidence, experience, and or trial that may not be backed or proven just yet.
This article is not going to be evidence based. Rather it is going to encompass some formulated thoughts, trials, and tribulations I have witnessed over my life, throughout my coaching career, and in the past decade of training and dieting I regularly find to be unvarnished. Here are a few ingredients not supported by data I find make an impressive dish.
1. Nobody and I mean nobody performs, feels, or looks there best on the same training and or nutrition strategy as someone else.
It's child's play to suggest, endorse, or promote a single method. There are clearly concepts and fundamentals that apply to everyone, but the greater number of training and nutrition systems are promoting the one-size-fits-all strategy far too frequently. If you do not want to think beyond the "remedy for everything" approach you are being lazy, taking the easy way out, and most likely presenting inaccurate information which does injustice to the patrons.
There is never one perfect way.  That's like saying there's one way to play music, one way to cut vegetables, or one way to kiss.
***Take a moment and pick a family friend, coworker, friend, or neighbor to think about as you read the questions below.
While doing so, compare yourself to the exact person you chose. Point number one above is remarkably obvious when you ask some of these straightforward questions.
Let's start easy…
Do you both have same goals?
Does your height and weight match?
Do you have comparable anthropometrics (size and proportions of the human body)?
If so…
Do you work the same hours or have the same schedule?
Perform the equivalent amount of activity outside of the gym?
Enjoy similar foods?
Have identical past or current injuries?
If so, let's get personal…
Are you to spend an equal amount of money on groceries?
Do you have the same food allergies or sensitivities?
Do you care equally about what you want to achieve?
If so, let's get even more personal…
Do you take the same medications?
Has your weight changed if at all over the past decade, year, months, or weeks the same amount as the other persons?
How much time can each of you spend training per day/week?
Does your culture encourage or frown upon consumption of the same foods?
I could go on forever, but in the few questions you just read you can probably detect it is more than absurd to think two people will "succeed" on the same type of plan (no matter what it is) if they are in it for the long run and want optimal results.
2. Don't become branded
You are not "owned" by anything or anyone. No single program, person or product etc. should run your life. Despite what any piece of data declares, if you aren't seeing results or just plain feel crappy applying the science that is claimed to be effective, it obviously isn't benefiting you and you have nothing to lose attempting to strike gold with something else.
There really isn't much else I have to say with this point, other than the contrary where people experiment too much and do not give programs a long enough chance to do what they are deemed too.
3. What we think is working, might not be. 
This is the one thing science will tell us, but I wanted to include this point, in this post.
Our ability to perceive things is imperfect, our memories are limited and faulty, and our minds are filled with biases that distort reality even when the information is right in front of us. Need proof? Look at something as simple as the Ponzo illusion below where both lines are the same size even though they don't appear to be.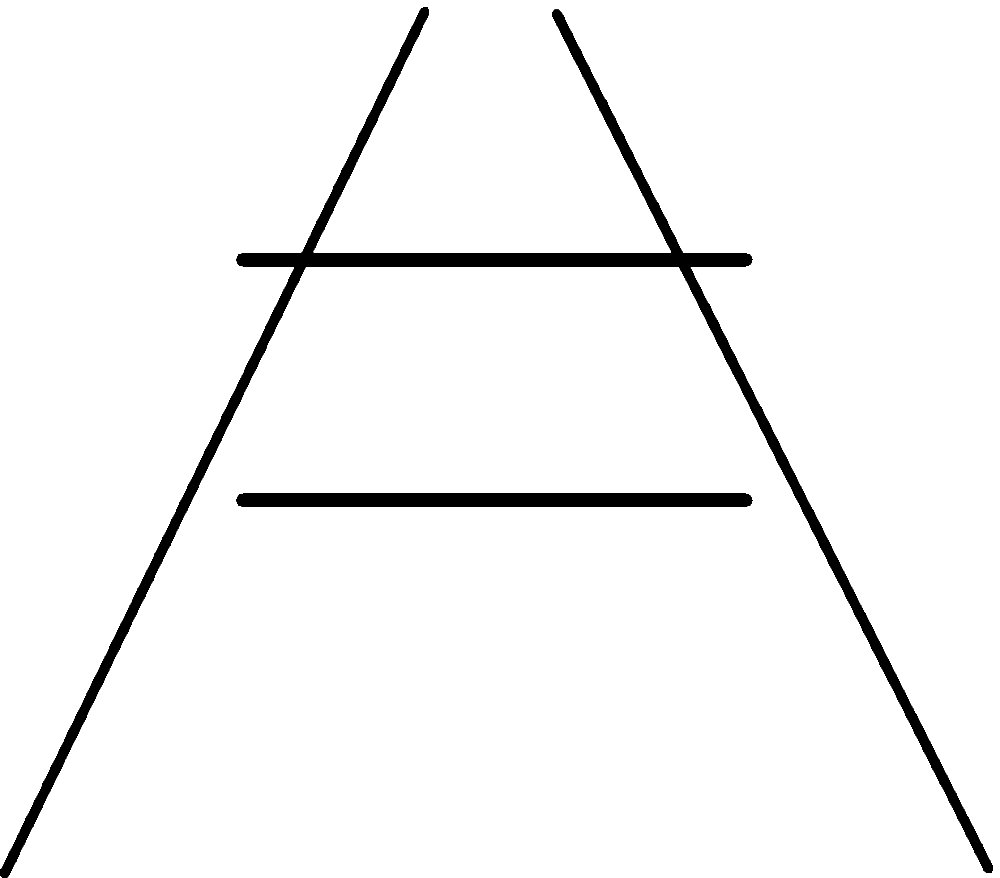 For example, let's say you cut lactose and gluten out of your diet to lose weight and you are successful. Now you think milk and wheat based products are the cause of your weight loss and in the future will be the cause of your weight gain if you ever consume them again. But can you really point your finger and demonize these two things?
Did you take into account the possibility that you may have replaced some junk foods with fruits and vegetables, and therefore reduced your total calorie intake?
What about the extra energy you may be expending because you started to move more at the same time you did this?
Or even the fact that you could be eating less because of other reasons, because of the new consciousness of what's going into your mouth?
There's too many other factors involved. Even though what you did may have worked, it is not always the situation. If you really think about it, you will now fear those two food groups when you may not have to or when they could even be beneficial. Even worse you could run around telling everyone something "worked" when it may not have.
Science does help here, but again I wanted to mention this point in this little post.
4. Let things affect you, but don't let them destroy you.
If you eat a bowl of ice cream or missed a training session, it's really not a big deal unless you make it one.
For instance if you think "I blew it" then let loose by eating a whole gallon of ice cream or skipping training sessions consistently, then yes that will eventually be very detrimental. Alternatively if you think "Not a big deal" and  stopped there, you possibly just satisfied a craving you had and on top of that saved yourself from a huge binge in the future. If you restrict yourself too long, or bury yourself into the ground, you will eventually break.
It's the same thing as saying I was late for work, now I am going to be rushed or pissed off all day. Or I just broke up with my girlfriend and I am going to go weep in the corner and never date anyone ever again. Instead you could have just accepted both those situations, recognize they happened, but then corrected them without much damage.

You're going to face hard choices.
Since we are human and the only species that can perform science, it can be defective and blemished. Yes facts can be proven scientifically and quantified by numbers, but values which tend to influence attitudes and behaviors can't. Science seeks knowledge that's objective and rational (which is what's so great about it) but we miss the fact that what we do to get the answer is usually subjective and emotional. We need to bring that latter piece out more.  This is what makes us unique. We just make believe that "Genius's" in white coats have a concrete answer for everything, when as we know this is often not the case.
Science is great because it can help us overcome our own limitations, and prove what we thought was right or wrong, but for this article I had to go against it.